Grandmother Marusya got to the psychiatric hospital with suspicion of abdominal typhoid for which she was once treated here. According to the doctors, she is still a disease carrier, so she needs to be isolated.
There is only dead silence, depressing emptiness of the room and loneliness around grandmother Marusya. When you enter the room, a terrible smell strikes your nose right away — a mixture of urine, rot, pea soup and chlorine. Besides the bed, there is also a plastic chair that replaces the toilet and a large barrel with the inscription "Dirty things" in the room. The wooden floor is rotten and it squeaks every time you step on it. After being here for a long time in a confined space, you can simply go mad without the warmth of human relationship and love.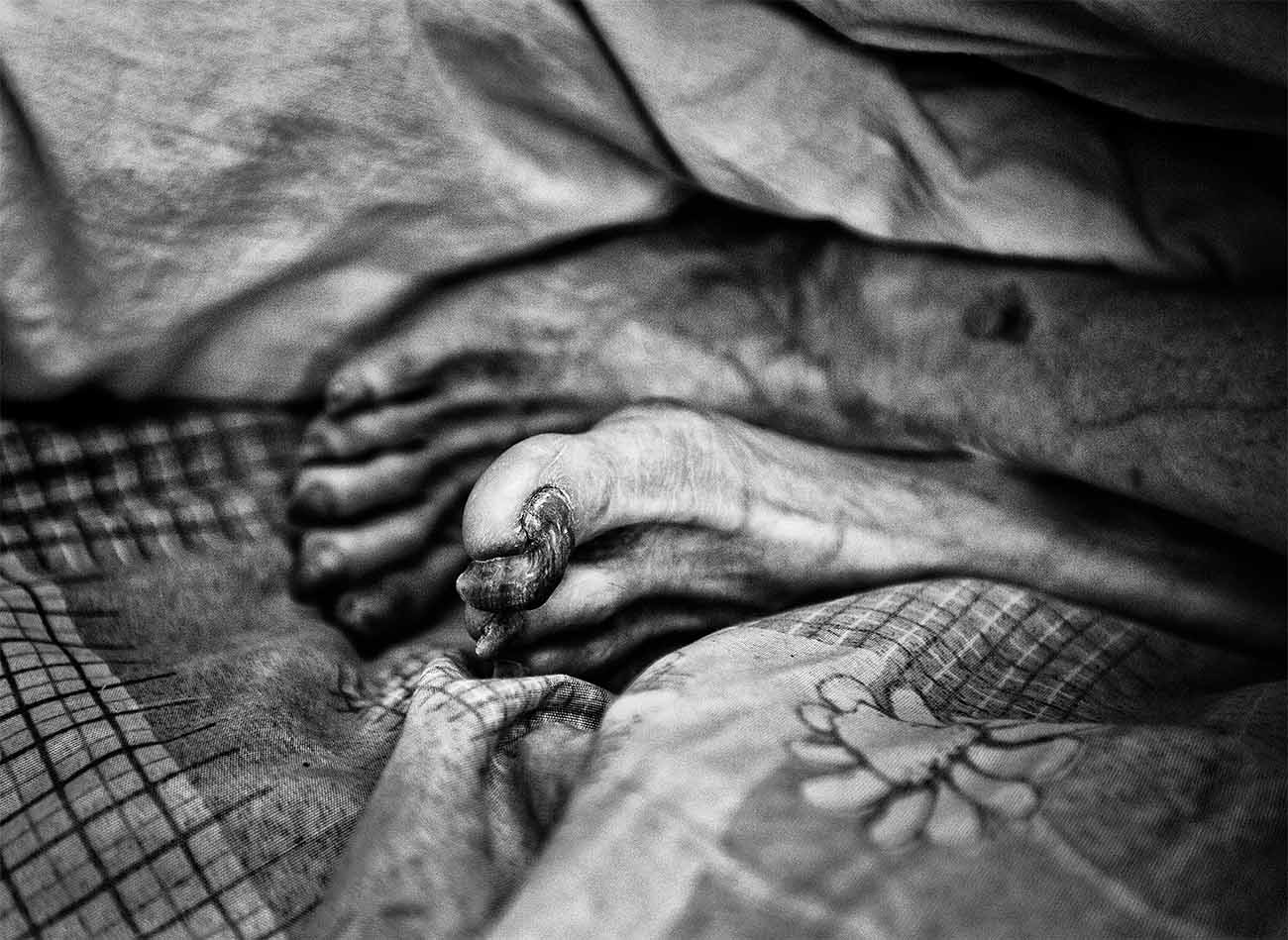 The grandma is so tiny and fragile that she more resembles a little girl. She lies curled up on her side, silent all the time, her faded eyes are sunken and her gray tangled hair lies on a pillow. The grandma doesn't say a word, she only sobs silently. Raising the corner of the blanket, I saw huge overgrown toenails, which almost grew into the body – I don't know how long they have not been cut, some of them broke off and lie on the bed now. The grandmother is lying on a plastic cover because the nurses do not want to bother themselves and put a diaper on her. It seems like her dried-up body, covered in bedsores and heat rash, will simply fall apart from one careless movement. My questions reach the grandma as if through the water and she only answers by sobbing.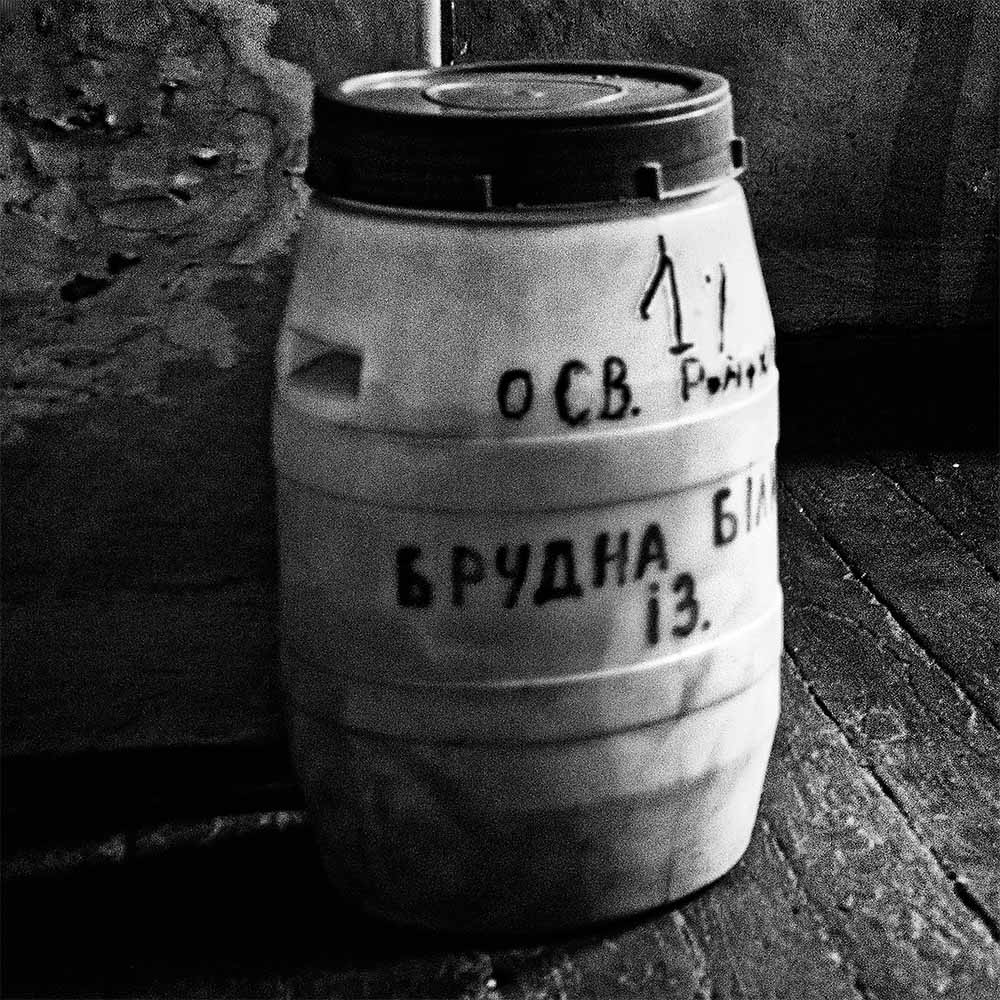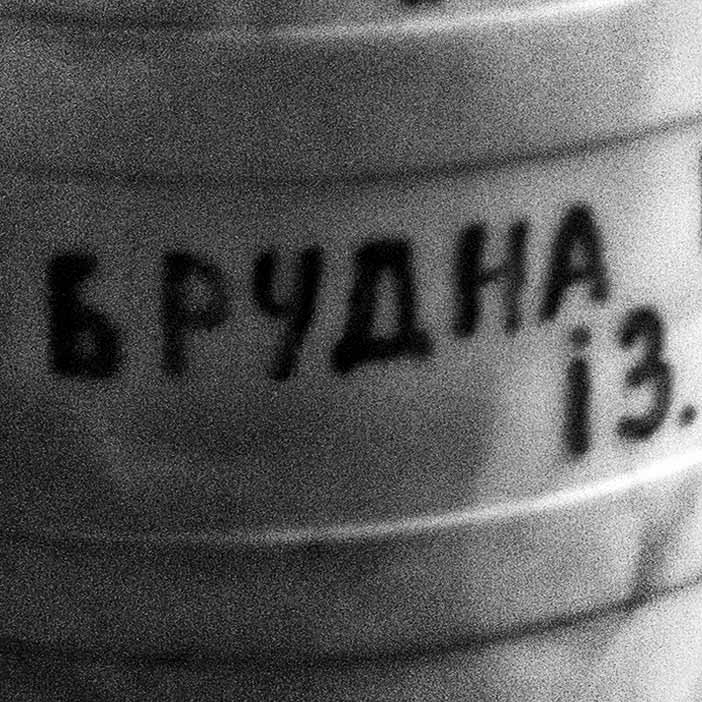 Nobody's been visiting Grandma Marusya for a long time. I stop for a moment and listen – I can hear the approaching steps of a nurse in the corridor. She comes in to check if the grandma is even alive, looks at her as if she is an insensitive carcass – simply an empty body – and then quickly runs out without even asking about her health. The nurses do not like to stay here, they have long sentenced her to death and are waiting for her to die and, therefore, they have the appropriate attitude to such patients. Emotionlessness and deafness to someone else's grief only facilitate the implementation of slow euthanasia step-by-step. I'm getting scared of this absurd situation when you lock down a person in total isolation for years under the guise of treating typhoid. As it turned out later, the re-analysis of the grandmother Marusya for typhoid was not confirmed but she was persistently treated each and every year. The diagnosis and prescribed treatment were not revised all this time.
Today the cases of an abdominal typhoid are almost nonexistent in Ukraine anymore as we have successfully overcome it in the last century. The only normative act which regulates the situation in question is the Soviet order No.139 which is still used nowadays.
It clearly states that in order to check whether a person has a chronic abdominal typhoid, it is necessary to undergo several tests and in the case of a confirmed diagnosis, it only imposes a ban on working in the field of nutrition, service and work with people for a year.
The chief physician needs beds in the hospital not to be empty in order to continuously receive funding from the state as, of course, he needs to keep afloat the work of the establishment designed for 200 patients. According to the rules, patients can stay in a psychiatric hospital for up to six months. But in fact, many people have been living here for years, despite the availability of permanent residence psychoneurological and geriatric clinics for people with chronic mental disorders, which have doctors and social workers.
I stand in the middle of the room, caught in my own flow of thoughts. I wonder, how can you spend almost 10 years like this without going outside, seeing the sun and breathing fresh air, not hearing human speech, without being able to talk to someone? What can a person be treated for in confinement for these endless 10 years? How can such long-term deprivation be overcome without compromising the psyche? Where else is such torture possible in the 21st century? Ten years of grandma Marusya's life, which she could have lived to the fullest, can no longer be returned. And no one will be responsible for that.
Every person dreams of spending their old age among relatives, loving people and in the comfort of their own home. However, reality is much more frightening.