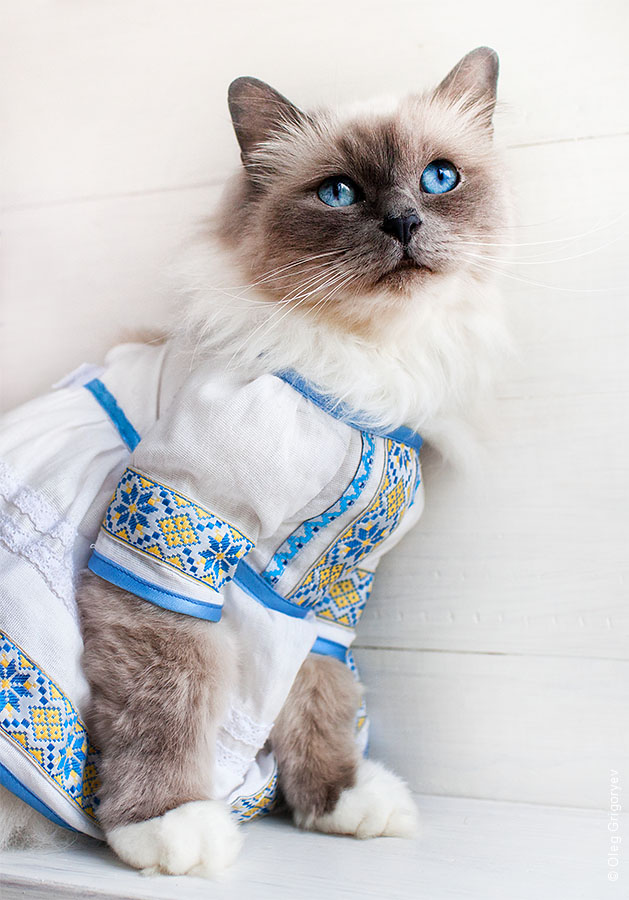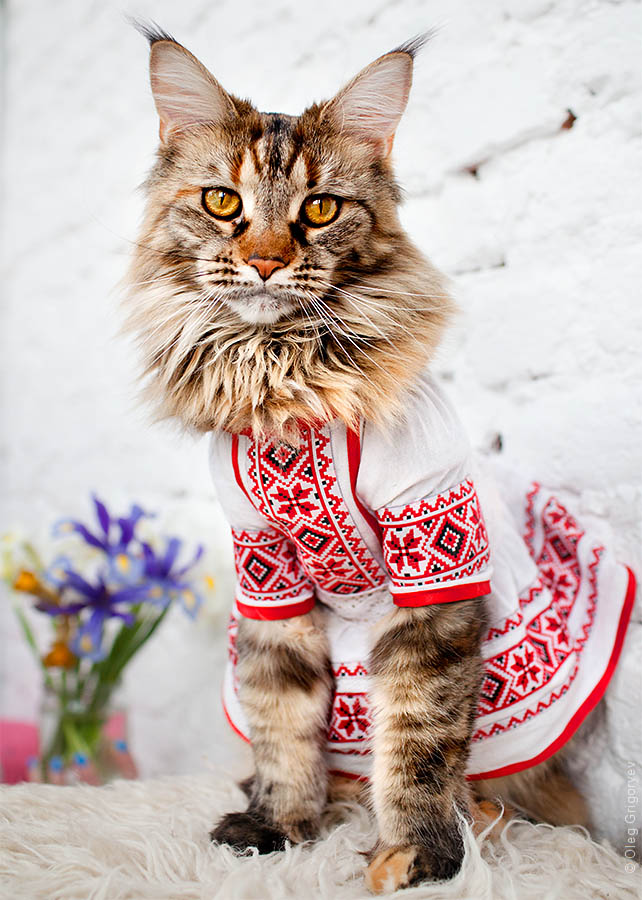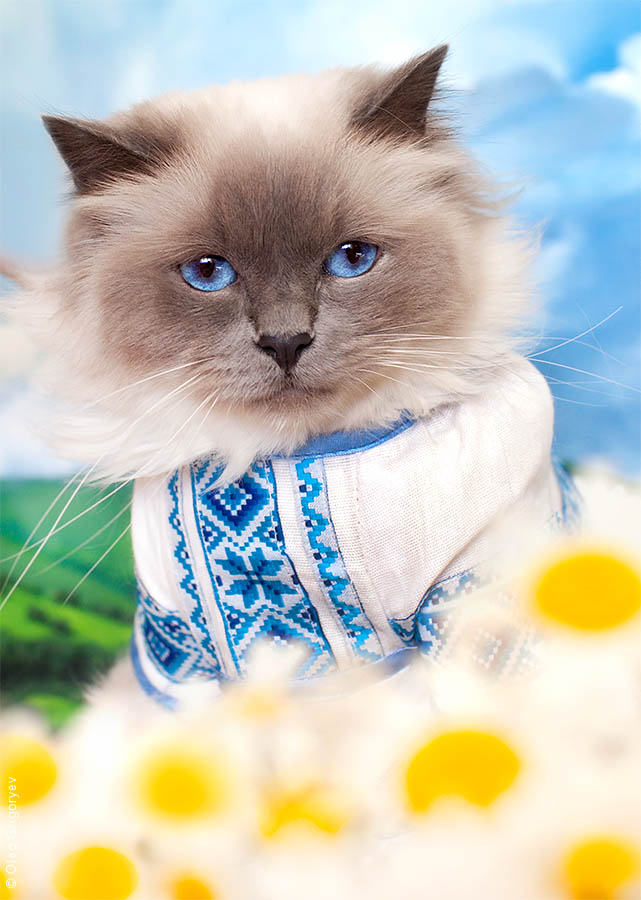 I arranged a parade of embroidered shirts at home. The number of cats, as you can see, allows. It turns out that my cats speak the best Ukrainian swear words. Not everyone liked the idea of ​​dressing up, the cats periodically tumbled sideways and refused to pose. It was read in their simultaneously sad, angry and arrogant look that "My master is an idiot. We already have wool suits."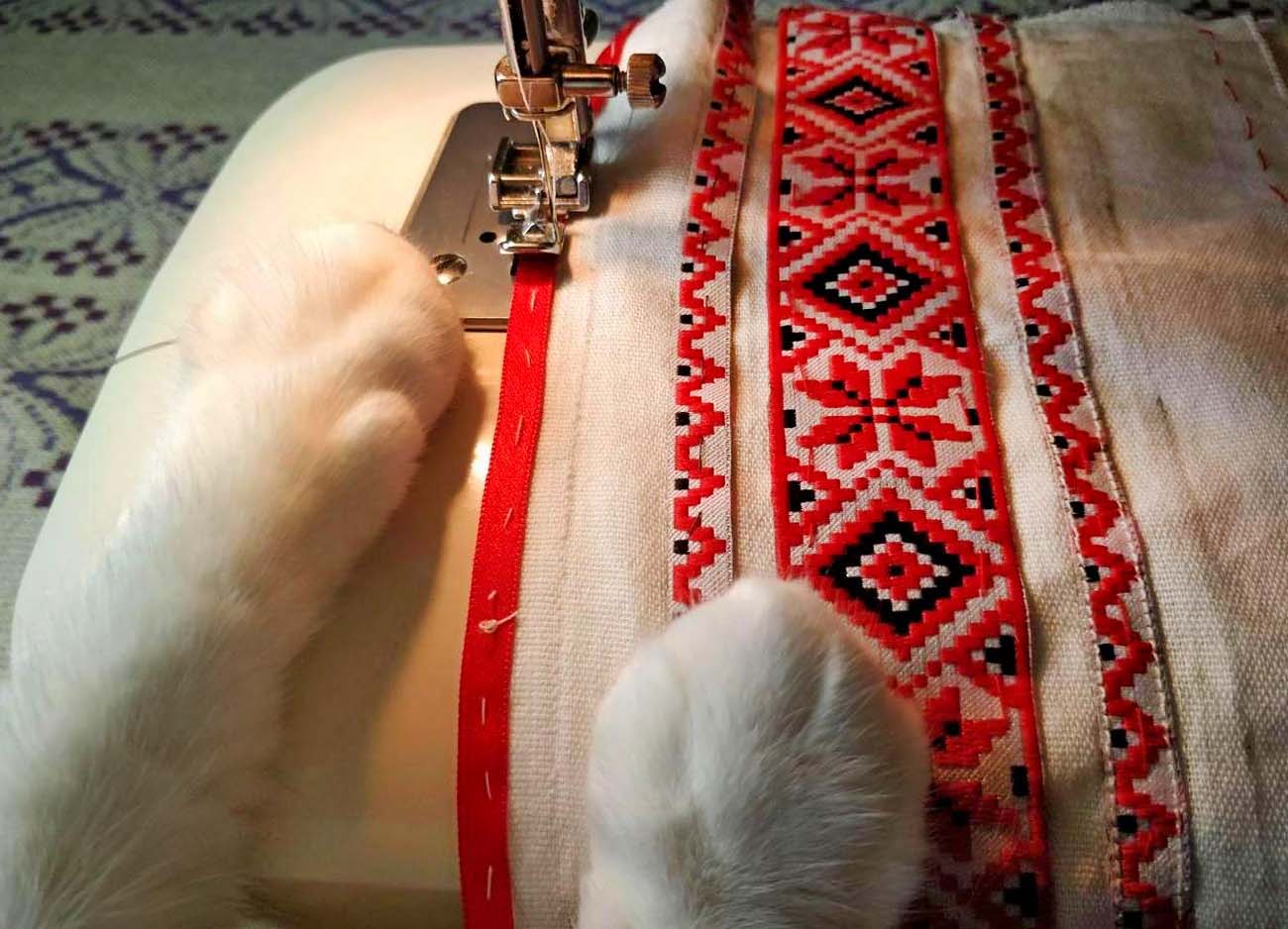 But the most nerve-consuming thing was not the photo session itself, but the sewing of embroidered shirts. Measurements were taken necessarily with brilliant green and hydrogen peroxide. At this rate, in this post-quarantine economic crisis, I will dress them in office suits and send them to work in a call center to work off the cost of feed.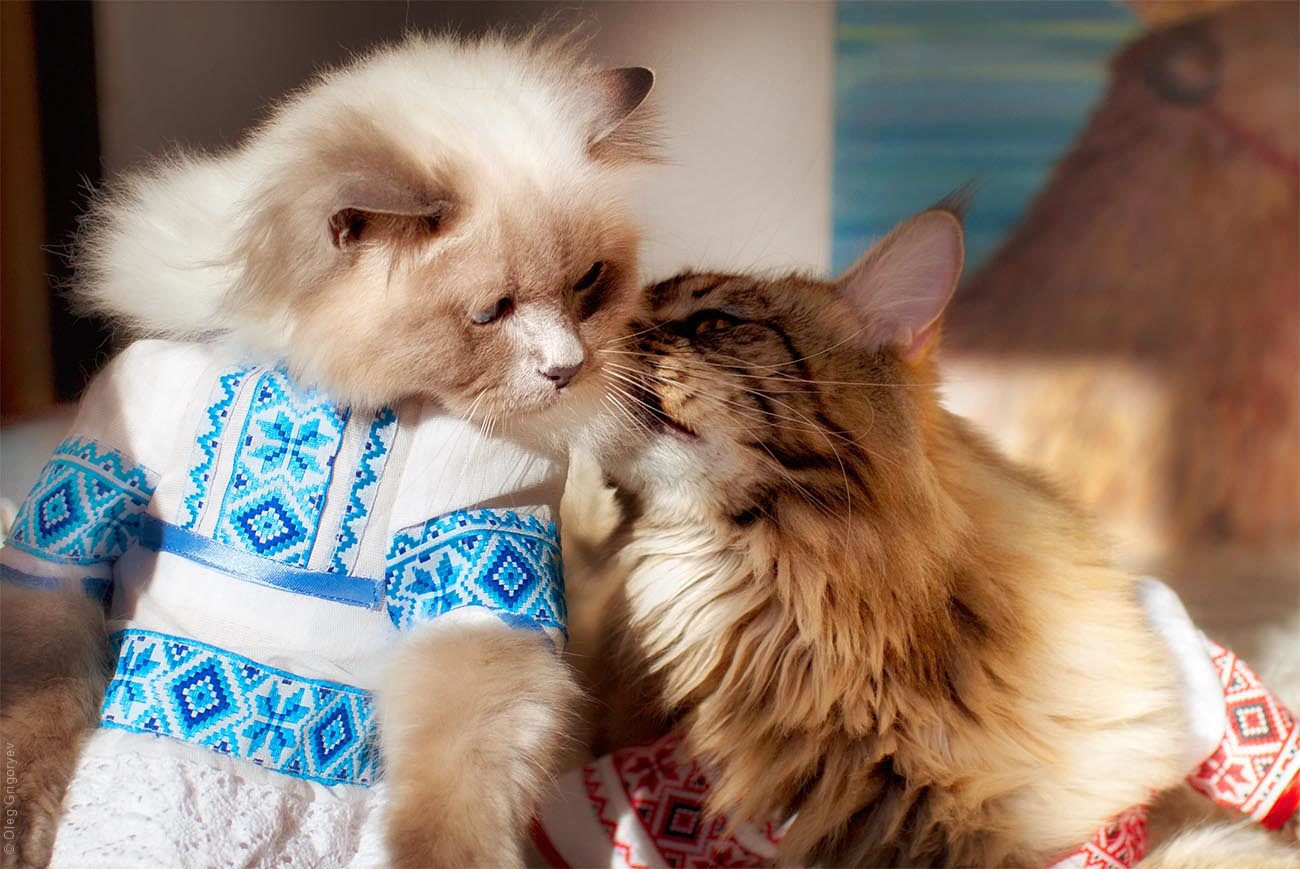 Now I also know how it is to dress three "children" at once on the street for walks.