Sasha ended up in a psycho-neurological boarding school 12 years ago. At 35, he "poorly adapts to new conditions," as it is stated in his medical record. Earlier in Sasha's life there were those who supported him, helped and were close to him. Now these are nannies and other wards. who do not always treat him well. And then Sasha plunges into his "inner sea".
Looking at how Sasha draws, I understand that this is his way of getting away from reality, in which there is no joy and meaning, and even Sasha himself is absent from it.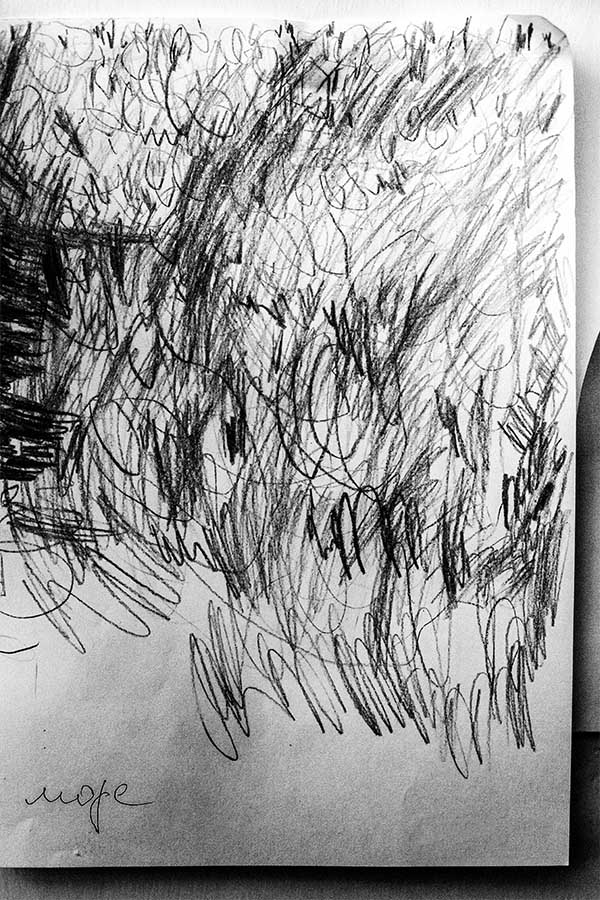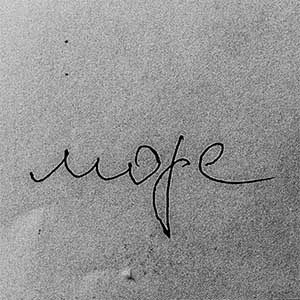 Sasha rummages through the pencils for a long time, chooses a yellow one and tries to pinch it with his fingers. But his fingers are not very obedient, and the pencil often falls out of his hands. In the end, Sasha displays one word "Sea" in the lower right corner of the sheet.
When the drawn sea reaches the edge of the sheet, he takes the next sheet of paper. Drawing is Sasha's main occupation at the boarding school. Day after day, month after month.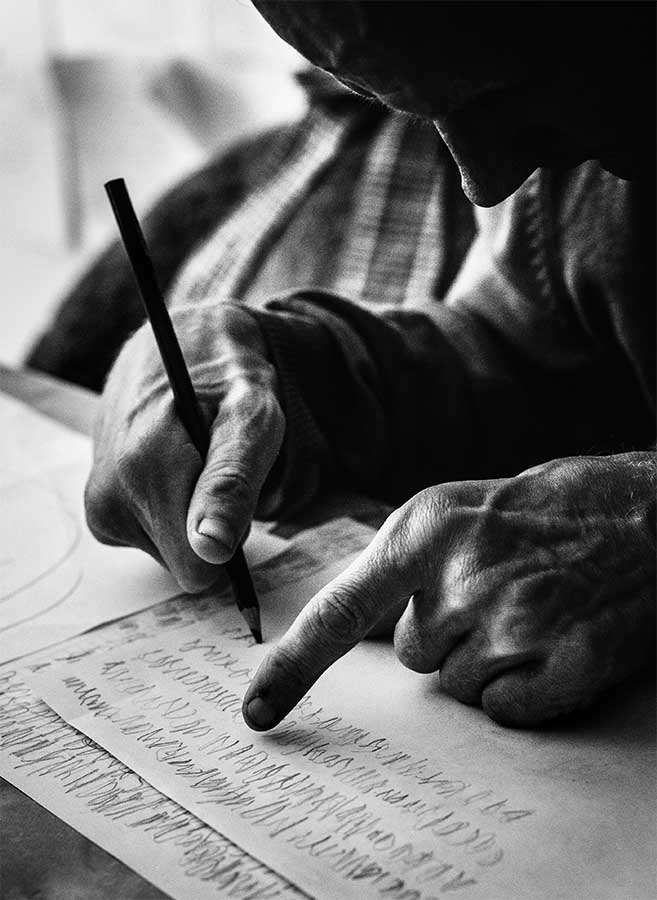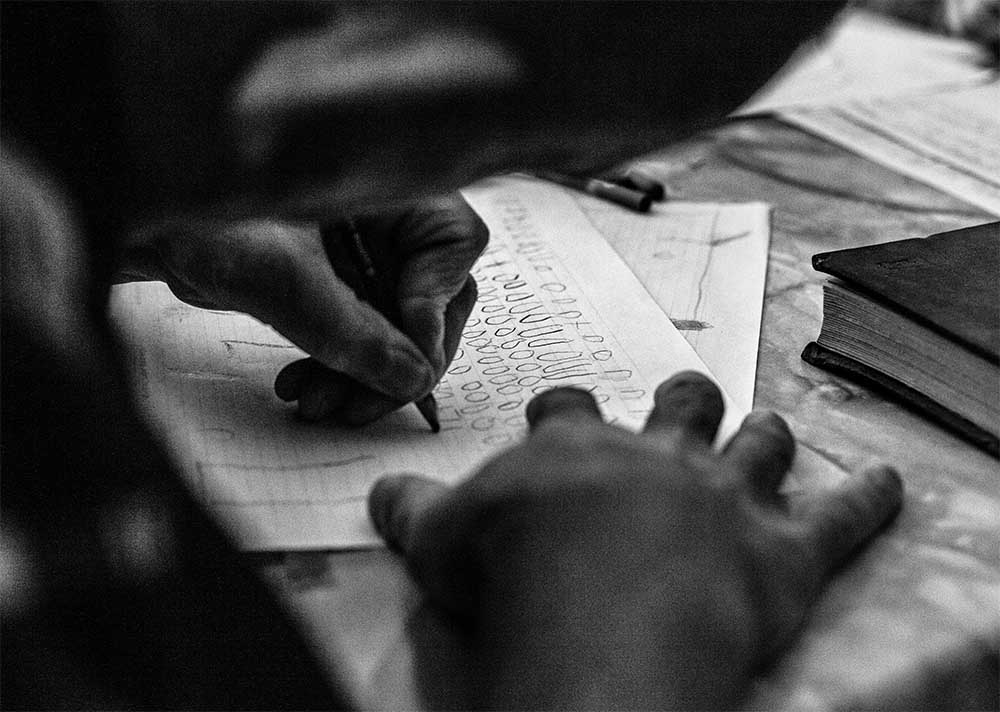 This is another monitoring visit to another psycho-neurological boarding school. Slightly better living conditions, but still soulless, like any boarding school with more than 300 wards and where the director is the only guardian for the wards, many of whom he does not even know by name.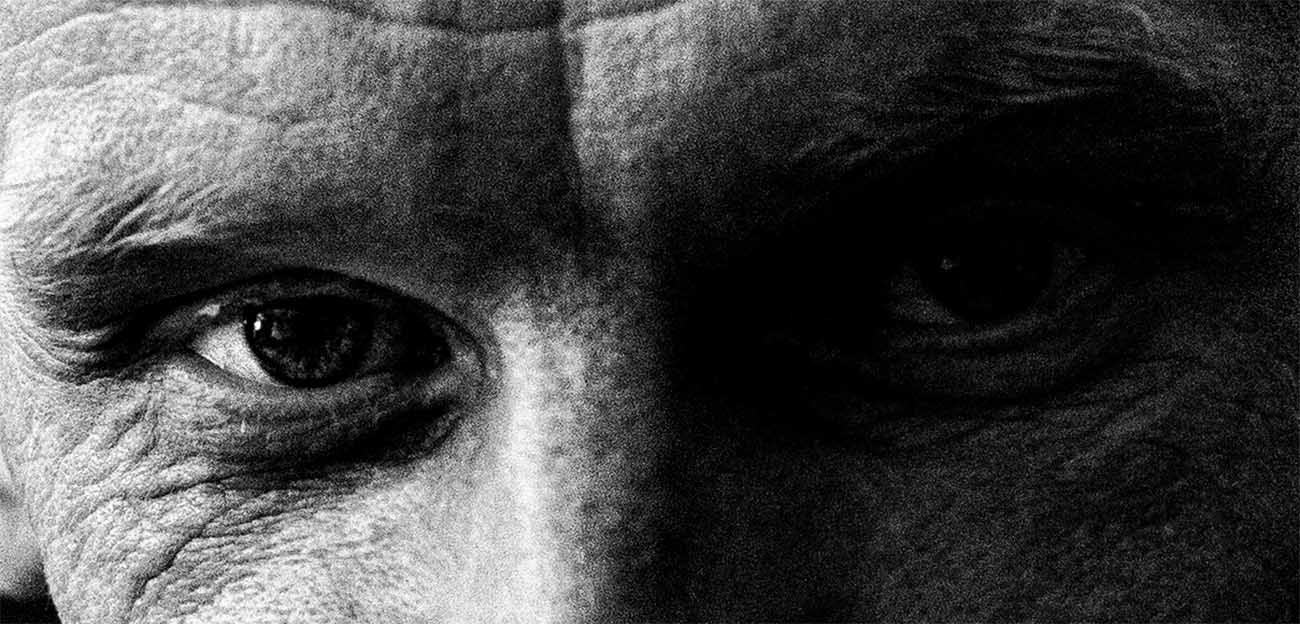 According to a bank statement, Sasha has accumulated 18,000 hryvnias in his account over several years. He does not know how to use money and does not even know that he has it. Instead of organizing a trip to the sea for Sasha using this money, the director, as his guardian, is afraid of verification and the possibility of losing his position. It is easier for him not to spend money than to spend it. There is money, but there is no sea. In the meantime, to see the sea, we must continue to draw it.
"Born-suffered-died" – such a life cycle in a disgusting boarding school system in our country, anyway, life is not long. Short, pointless and ruthless.