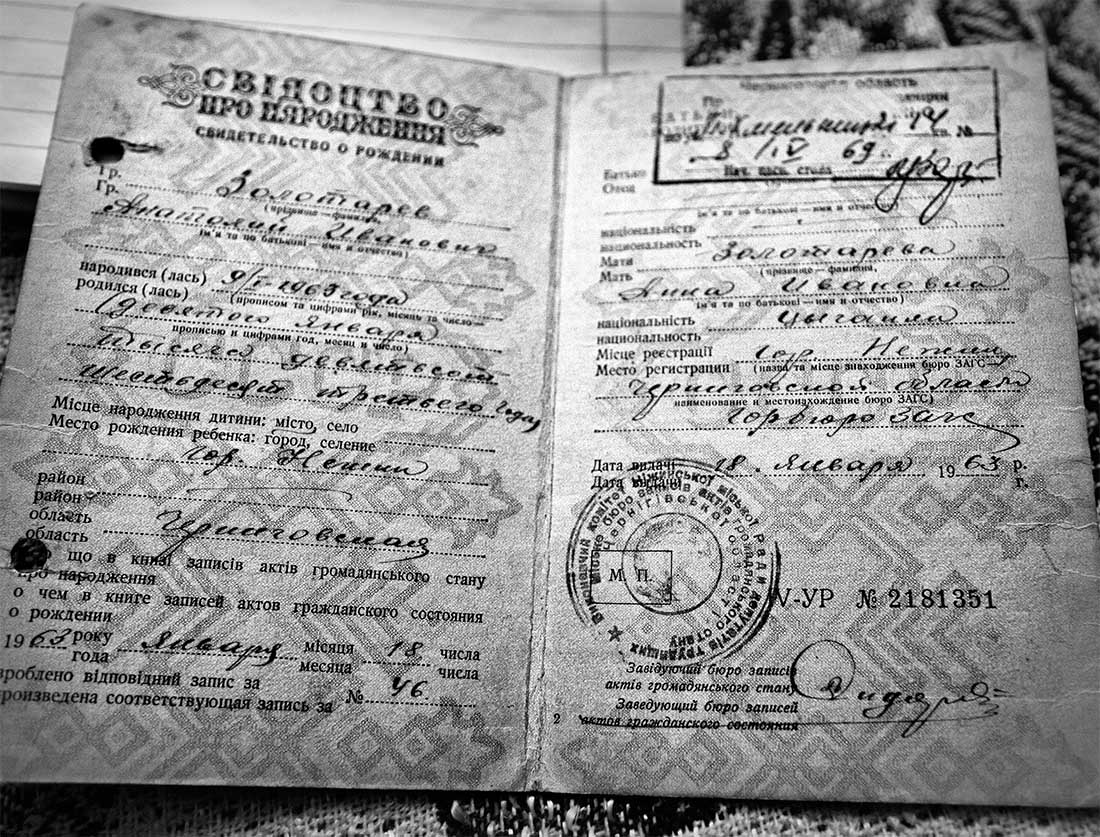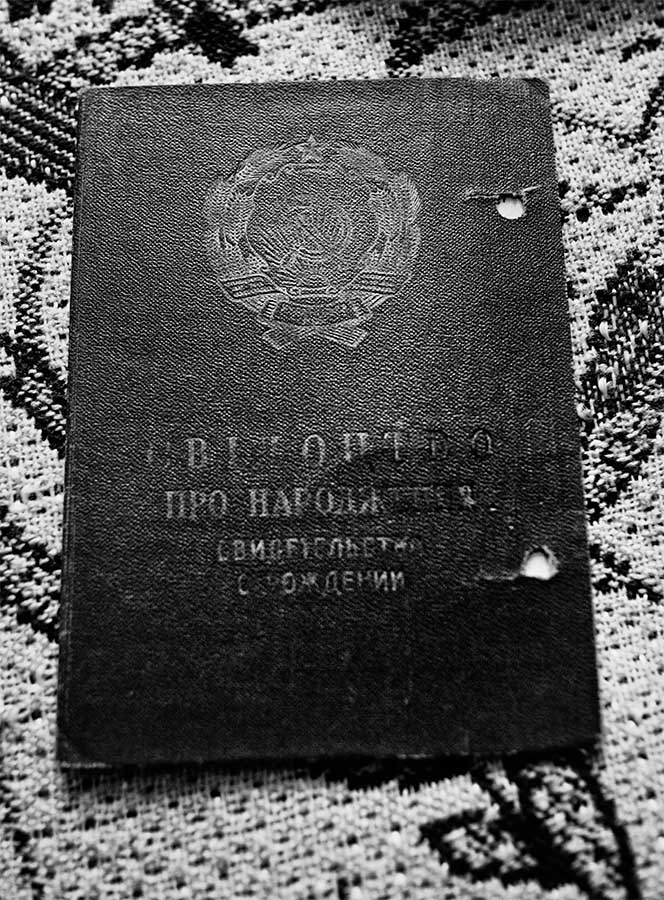 I met Anatoliy in one of the neuropsychiatric boarding schools. Anatoliy is gypsy. In his documents, in the column "nationality" "gypsy" is eloquently stated.
For all his conscious life, since childhood, he has been living in various boarding schools for almost 45 years. He knows how to plaster and lay bricks, repair and do various ancillary work – this is what he does here, he really wants to have his own personal construction tools.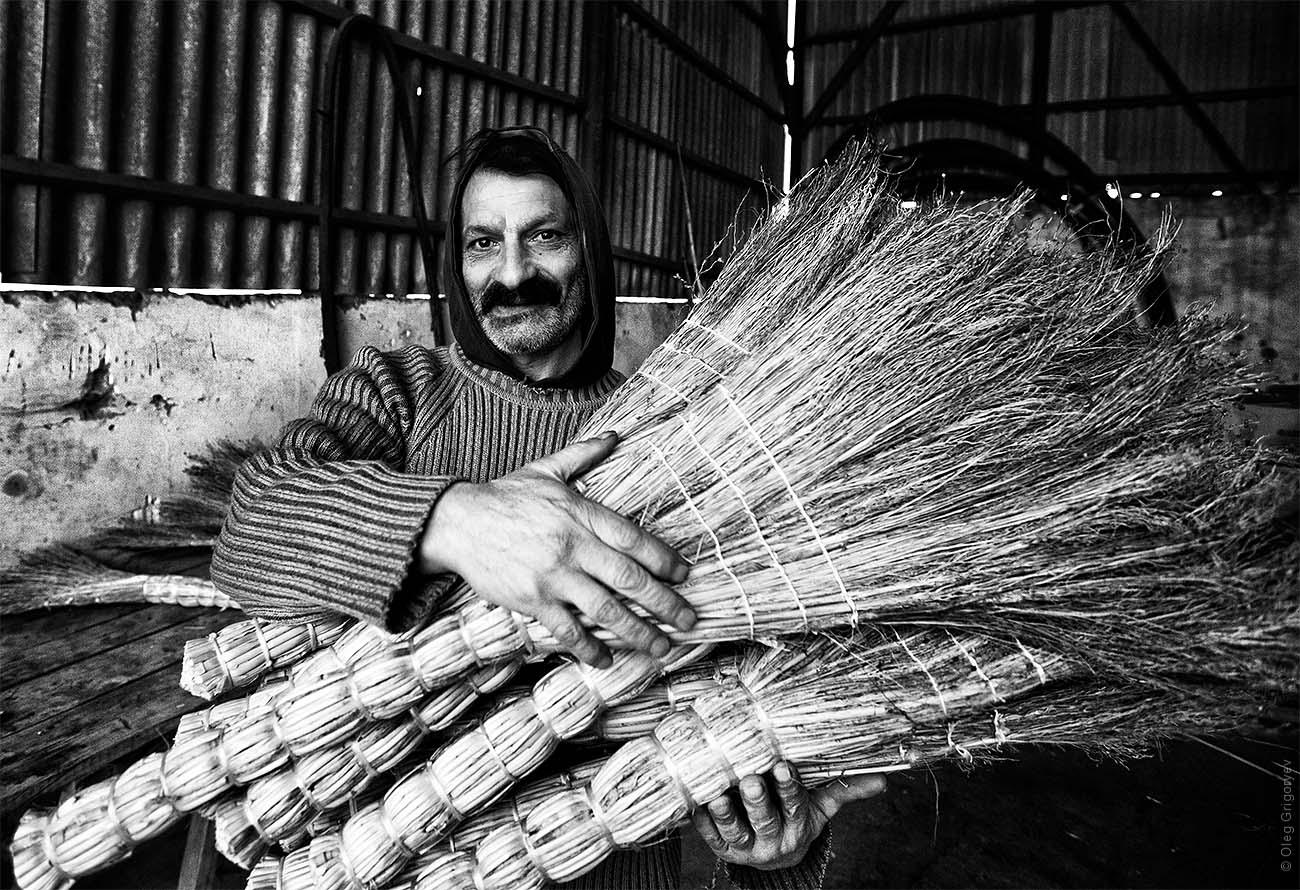 And he also has a job in the boarding school – knitting brooms. Anatoliy is very proud of this, boasts of his products, and rejoices that he can earn money. However, social isolation does not let the man understand that the administration of the institution is deceiving him: in 2017, Anatoly made 100 brooms and earned 100 hryvnias for it. One broom is worth one hryvnia. You seem to be happy that the man is given the opportunity to do what he loves, but, at the same time, you can no longer look at the unscrupulous director of the boarding school. How much impudence must be to deceive a sick person and pretend that everything is fine. I can't say, but I won't be surprised if Anatoliy is paid for brooms from his own pension.
Anatoliy is very happy when he can talk to someone, especially with people outside the boarding school, which is an exceptional rarity for him.
– Good morning. Have you come to me? Anatoliy smiles kindly. – Are you a photographer? Will you make me a portrait? I already have one, where I am young. It is in my room. Do you want me to show you?
He leads me to show his room. It feels like nothing has changed here for decades. The room resembles in its asceticism a monastery cell: a bed, a table, a chair. A diploma and several medals hang on the wall, as well as his father's portrait next to the icons. There is a houseplant in an old battered white pot near the window, which he likes to take care of.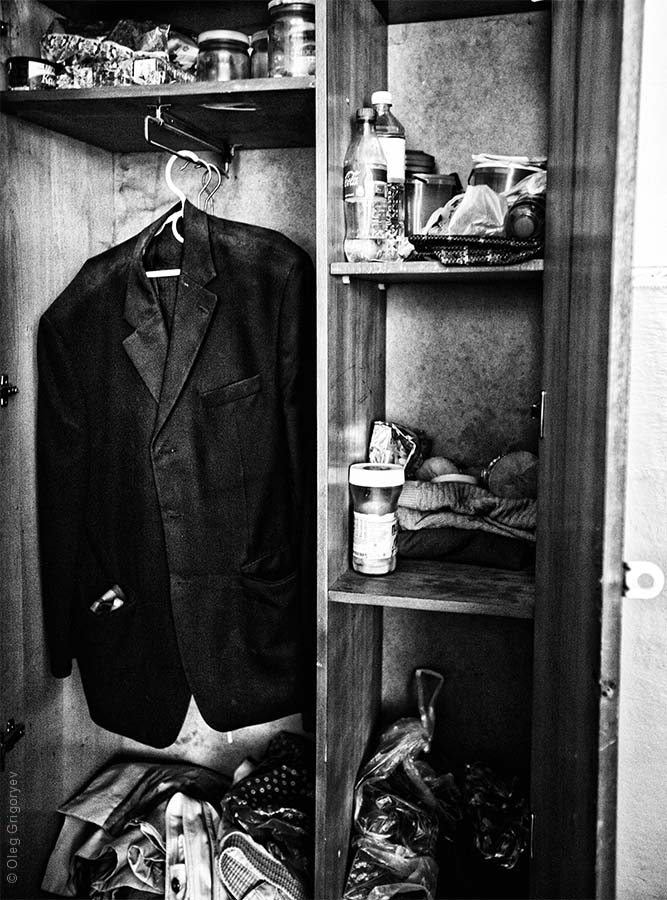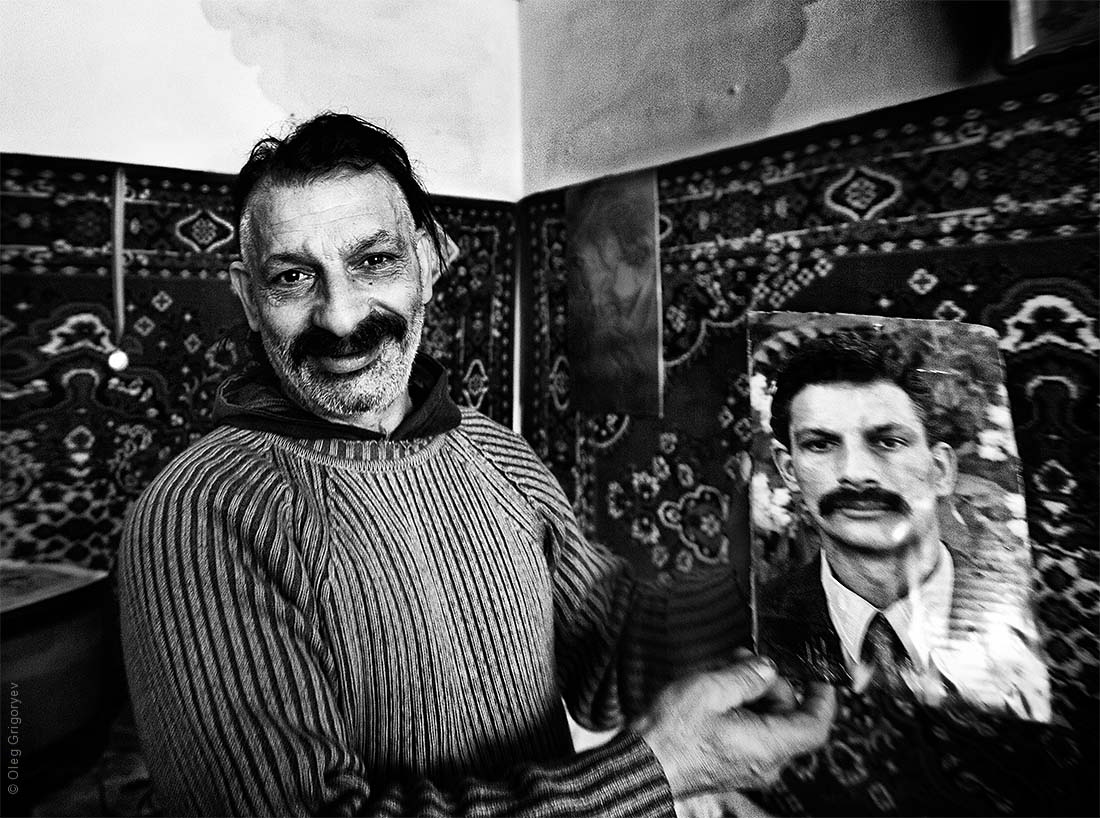 In the closet there is a dress suit and a few old tattered things. He hurries to show me his portrait, which a visiting photographer once made for him a very long time ago. Anatoliy is wearing the same lush black mustache that covers the entire upper lip, only without gray hair. Not everyone has their own photos here, and this is a real object of envy and pride.
I take off my outer clothes and sit on the edge of the bed, asking him about relatives.
– There was once a grandmother, but now – no one. The brightest of my childhood memories: I sat on her lap and drank warm fresh milk from a large iron mug, milk with foam, only from under a cow. And she stroked my head and smiled. She was like a mother to me. She was the only one in my life who loved me. Nobody and never again. Exactly these memories are associated with home and loved ones. There is no such human warmth in boarding schools, we are just patients for the administration – worse than small children. I love all people without exception, my heart is filled with love and warmth, but I can devote my feelings on flowers that I water every day.
Unfortunately, conditions have been created in the state boarding school system, which has not been reformed for a long time and is frozen in time, when in such institutions a person is tied to a bed.
It is convenient because there is always funding from the regional budget. Therefore, it makes no sense for the employees of the institution to engage in social rehabilitation or revision of the diagnosis of wards in such institutions.
Today, the boarding school system is a terrible evil that has remained with us from Soviet times. In their current form such schools kill the individual, and the wards become hostages of the institution.
When I asked Anatoliy how he was doing, he sat down on the edge of the bed, lowered his head, and a minute later, in a very depressed voice of a lonely man, he said:
– There is no one around. I don't have a relationship, I don't have anyone I can talk to. I feel abandoned. I think about it every day and the most difficult thing is to come to terms with it. Here in the boarding school everyone keeps silent. Loneliness is silence. Many here have forgotten how to speak. I get scared when you go into the dining room or the courtyard, and there are hundreds of silent shadows walking around. And then, at some point, they completely refuse to live, – Anatoliy finished.
A few minutes later he continues:
– I dream of building my own house, but I need help. I know how to breed cement, lay bricks, plaster, and I also know how to work with wood.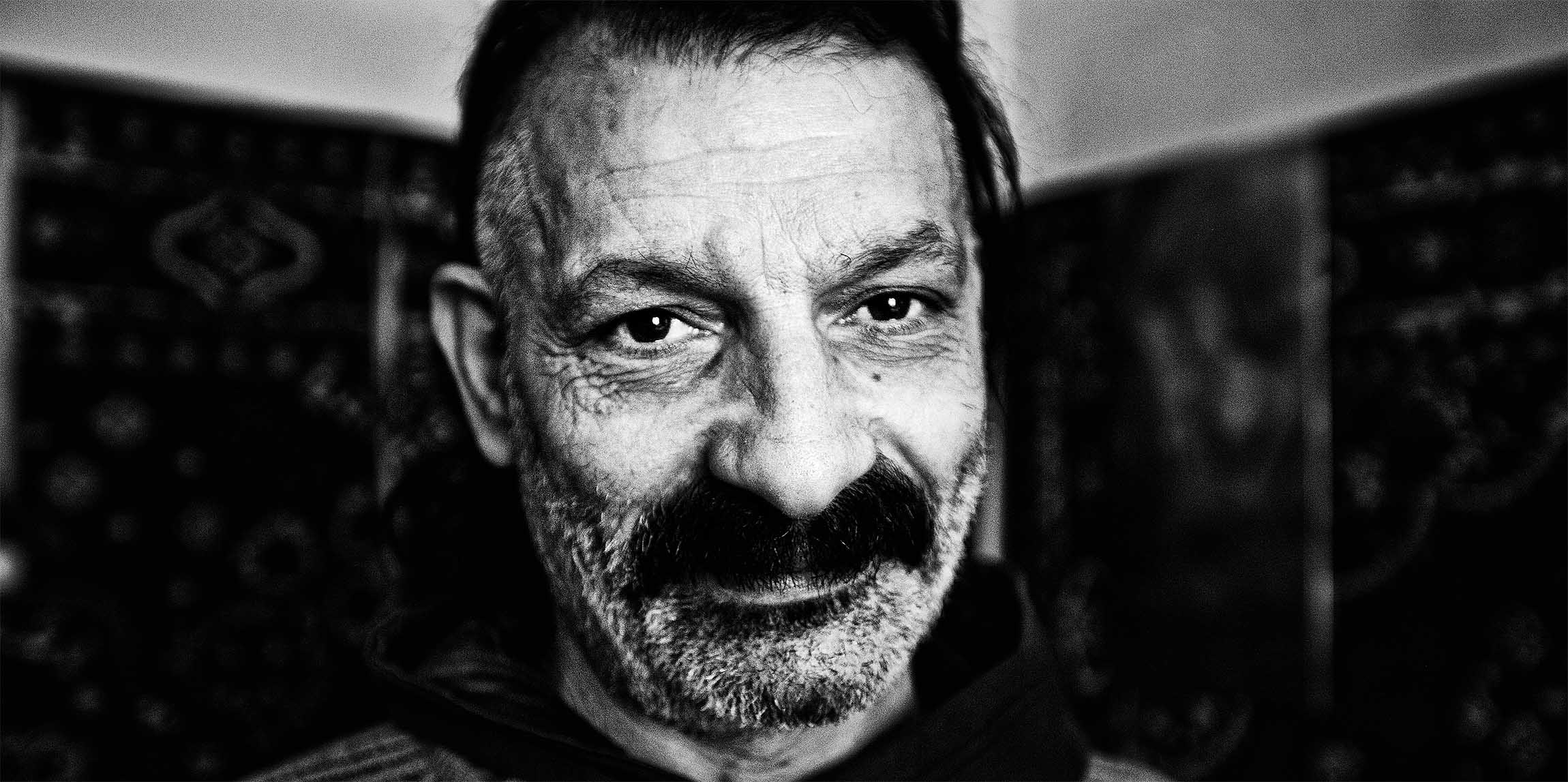 Anatoliy will never leave the boarding school, he is here for the rest of his life. Unfortunately, Anatoliy will not survive outside the institution – there are no fixed social skills and immunity. Although, with proper social rehabilitation, he could feel calm in society in supportive living and under the constant outpatient supervision of a psychiatrist.
Anatoly has a lively kind look, dark brown eyes – simple and radiating some kind of spiritual warmth. His face is already covered with gray stubble, but his mustache is black as pitch. And thick. I am haunted by the feeling that this is an ordinary man, who lives in a neighboring house and whom I saw in the store.
He is superfluous here, and there was no place for him in society. Anatoliy will never leave the boarding school. He escorts me to the gate, smiling openly and probably thinking how he does not want to return to the dark empty room, where only the flower on the windowsill is waiting for him.