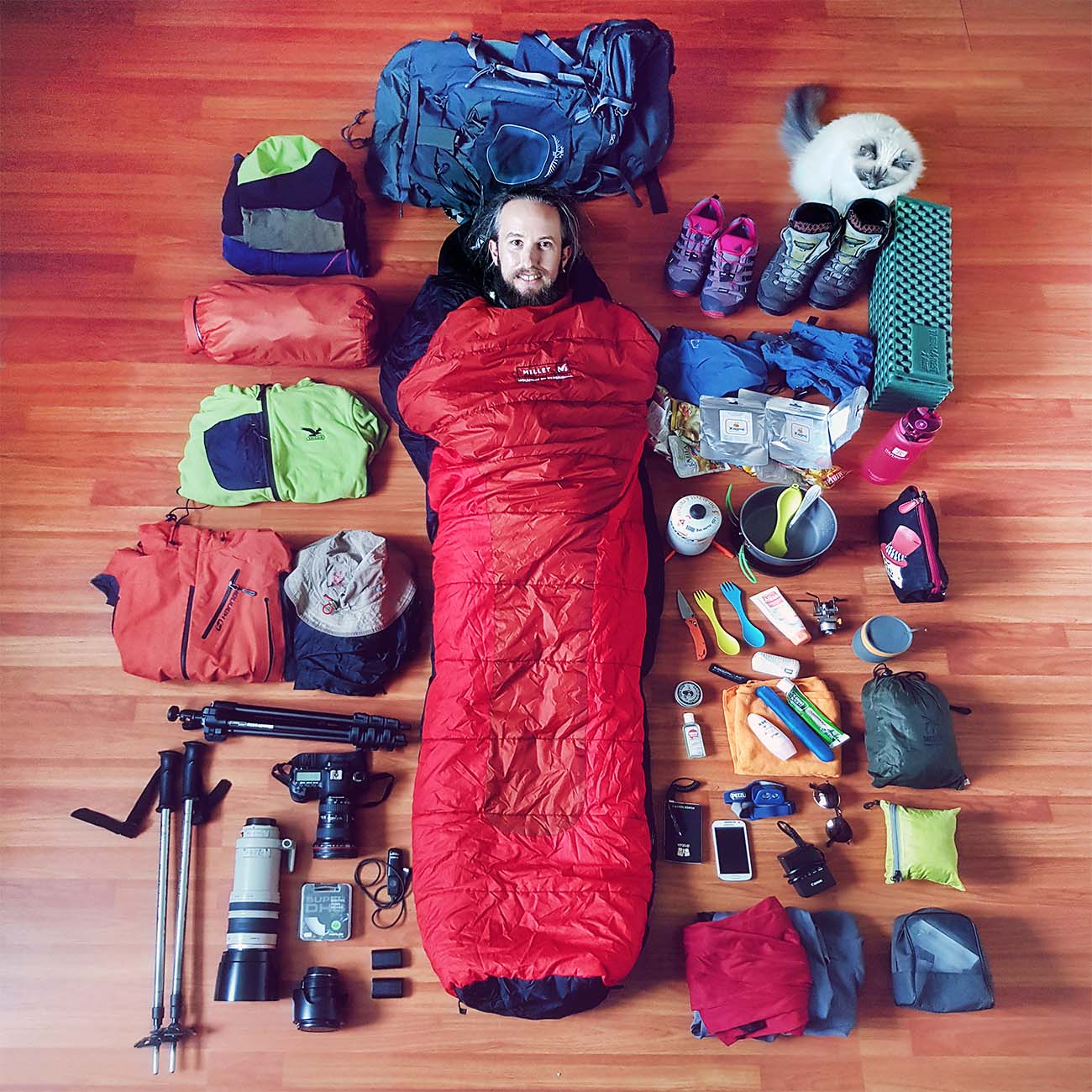 Camping gear! Favorite theme of all tourists and their sympathizers.
Still, those dark times have passed when they went on a hike in worn-out sneakers, one windbreaker, with a canvas tent, a Druzhba saw and an enameled bucket. Fortunately, now modern tourist clothing is membrane, everything is lightweight and high-strength. And the outcome of the trip largely depends on how competently the tourist's things are selected and equipped. Although getting ready for a hike is not as easy as it might seem at first glance. There is always little space in a backpack, it is worth its weight in gold, you should not fill it with unnecessary things. Oh gods, who are you listening to? My photographic equipment steadily takes its weighty 4-5 kg.
Every time I go on a hike, I get mad at my heavy backpack that doesn't get lighter even at the end of the route. At one time, I even looked for Hutsul Sherpas for photo tours with own "horse transport", but, as it turned out, their services were not in demand there.
And here, in fact, are the things that I usually take on a 4-6 day trip in the spring and summer. The cat also begs for a trip to the mountains, but I promise her to take her with me when she loses a little weight. Or she can carry at least some of my equipment.